Bio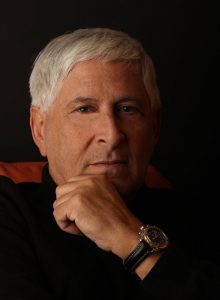 Joel Auerbach's photographic career began in the late 1960's working for newspapers in Missouri and Maine. He has worked on three continents and has covered major sporting events while working for the largest editorial organizations.
Auerbach is a PADI Master Scuba Instructor, in the 1980's he owned and operated three scuba diving boats headquartered in Miami Beach, Florida. During that time he was an accomplished underwater photographer, his images being showcased in Skin Diver Magazine along with numerous other publications. His dive/travel articles were published in the Brazilian dive magazine "Mergulhar" where he was an associate photo editor. His underwater images have been sold in "CD" form internationally for many years.
Auerbach has been the author of three books; "Dive Miami", a historical look at the shipwrecks and reefs in the vicinity of Miami, Florida. His second book, "Focus '07" was a photographic essay of sports images taken in the United States and Internationally in 2007. His third book is a novel sold on Amazon, "U-1020" and covers the period after WW II and is a mystery which takes place in Europe, South America and Florida.
Over the last 20 years Joel Auerbach has returned to his roots photographing sports and editorial work for two major organizations along with a long list of private clients. Auerbach's stock photography is available on Getty Images. He has had numerous images and doubletruck's in Sports Illustrated and ESPN the Magazine.
Auerbach is planning to include nature and wildlife images and trips to several worldwide locations are being planned as soon as travel prohibitions are lifted. These trips will include sites in the USA, Europe, and Africa.